COMPASS DEBUTS ON THE FORTUNE 500
We are thrilled to announce that Compass has found its home on the Fortune 500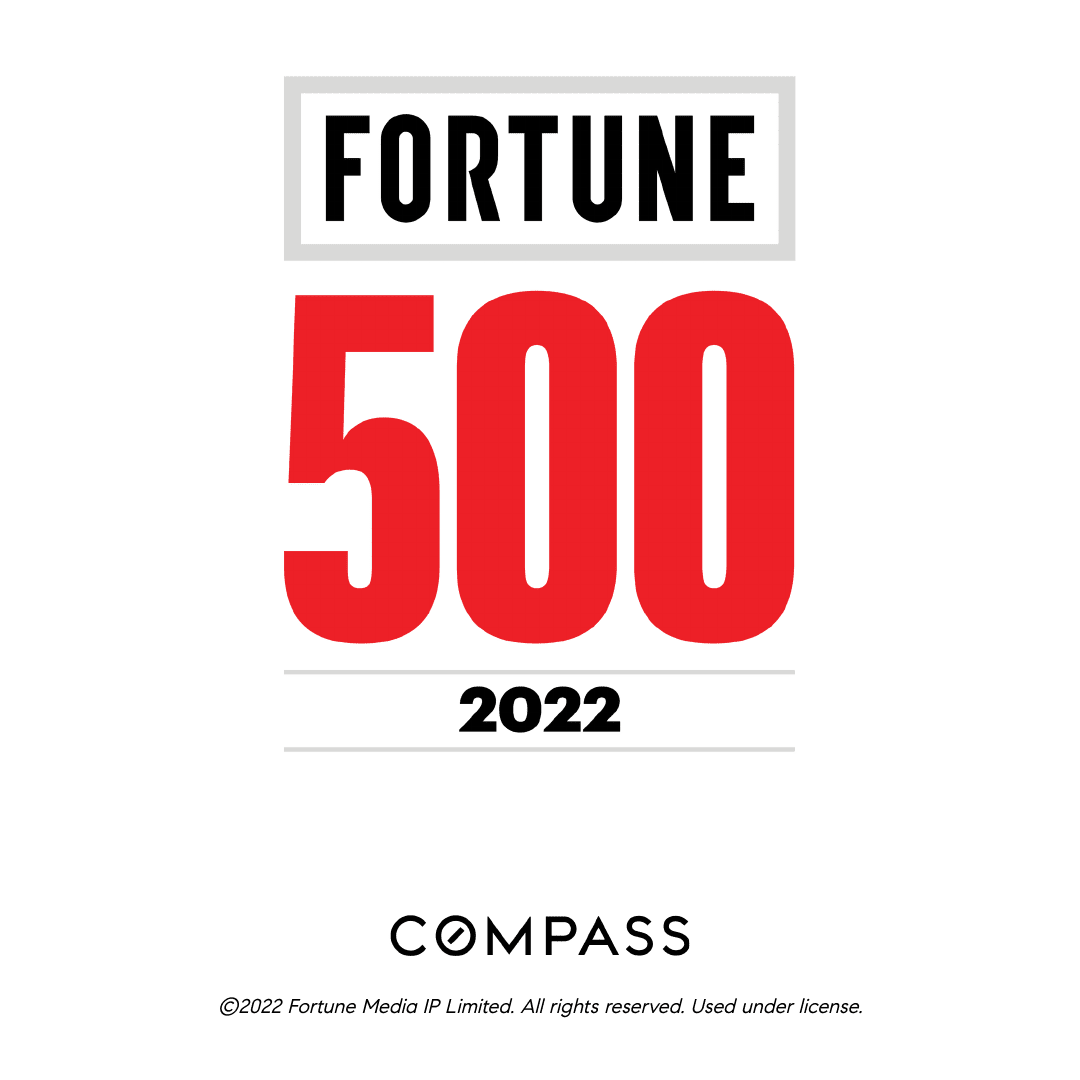 alongside some of the world's most respected companies like Apple, American Express, and Nike! In less than 10 years, we have become the #1 real estate brokerage in America (RealTrends 500) and one of the youngest companies ever to make the Fortune 500. At the O'Hanlon Group of Compass on Martha's Vineyard, we are proud to be part of this huge milestone.
In the last year alone, almost a quarter-million clients put their trust in a Compass agent as they made one of the biggest decisions in their life – buying or selling their home.
Global exposure and name recognition
The rapid growth that landed us on the Fortune 500 list and on top of the RealTrends rankings has, in the words of financial site Seeking Alpha, made Compass "a household brand name for both home buyers and sellers." This translates directly to your home on Martha's Vineyard or elsewhere, whether buying or selling.
Global reach and network
As one of the only residential brokerages in the Fortune 500, our unparalleled network of the nation's top agents gives you the most valuable referral network in the industry. Expect quick access to a well-regarded, expert agent no matter where you're moving. The O'Hanlon Group actively networks with Compass agents across the country.
Strength and stability
In today's historical housing market, you can be confident that you are supported by a brokerage with the transparency of a publicly-traded company, the scale of the #1 brokerage by sales volume, and the merit of the Fortune 500. We are proud that The O'Hanlon Group was one of the first Compass teams on Martha's Vineyard, as we recognized early on what partnering with Compass could do for our clients.