Have you ever been in the Old Whaling Church?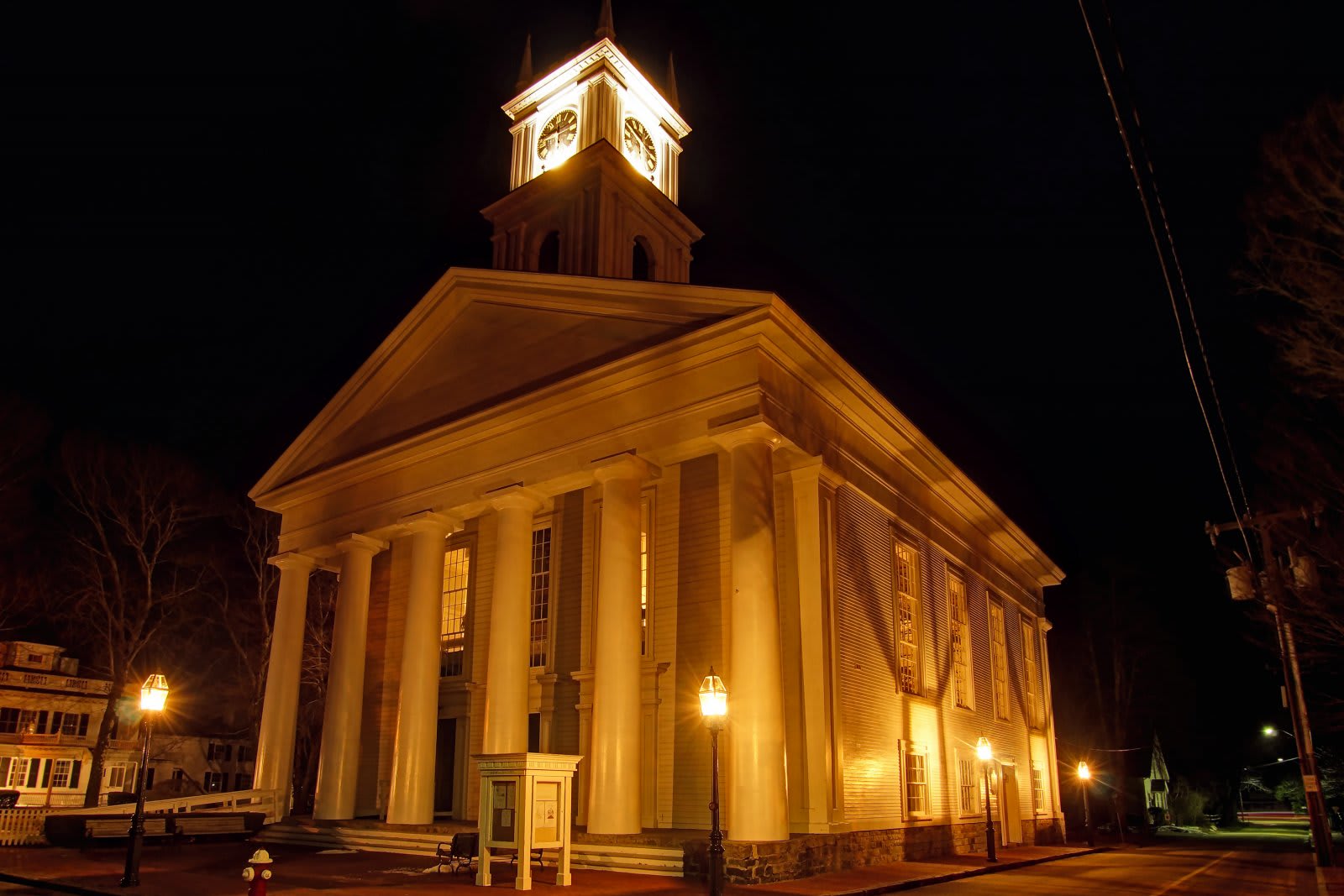 We recently had our office photo taken at the Old Whaling Church in Edgartown and as we were waiting for the photographer to organize the group, I looked around in awe as I was reminded how special the building is. From my wedding to concerts, business classes and our annual town meeting, this building has touched my life in many ways over the 20+ years of living and working in Edgartown. It compelled me to take a look into the history of this special place.


Every new visitor who drives down Main Street for the first time is greeted by this beautiful structure, with its six huge columns, giant dark green double doors, topped by the clock tower, reaching high in the sky.


The church was built In 1843 for Edgartown's Methodist whaling captains. They hired a crew of Island carpenters, who also built ships, to complete this masterpiece that was designed by Frederick Baylies, Jr.


The Greek Revival style was first introduced by the British Architect James Stuart after his travels to Greece in 1751. The style became hugely popular in America in the first half of the 19th century.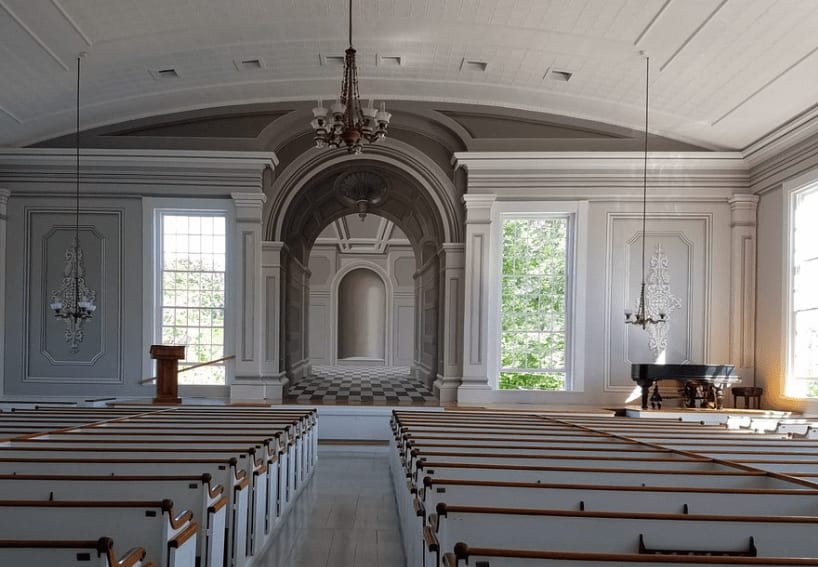 Upon entering through the front doors of the Church, there is a large gallery with two sets of stairs that lead up to the main hall, creating a feeling of anticipation upon entering. Once on the second floor, as you walk down the aisle you see a massive mural on the back wall that transforms the space from a flat wall to an archway that opens into an antechamber. The straight back white painted pews with doors on the ends further take you back in time.


The Church was purchased from the Methodist congregation by the Marthas Vineyard Preservation Trust in 1980 and is wonderfully maintained so that it can continue to be used as a gathering place and ceremony venue for years to come. In 2013, the Island was lucky to have the artist Margot Datz take on the huge job of restoring the mural that was originally painted in the 1840s. Ms. Datz worked long hours and only took two days off from January through March, in order to have the project completed for a scheduled wedding. For all the details on the restoration by Ms. Datz, see the Vineyard Gazette's article.


I feel lucky to be able to pass by this amazing building every time I go to work.