This is one of my favorite Island weekends. It's Christmas in Edgartown. We've left behind the busy summer season, but the Island comes alive for one more weekend before the quiet winter.
Here are the top events that I have on my list for this year:
Lighting of the Lighthouse - Friday, December 10th, 6:00pm

A holiday tradition, Edgartown's version of tree lighting is full of seaside village charm and kicks off the weekend! 
Arrive early to sing along with Beacon of Hope's "Christmas Choir" beginning at 5:45. They will lead everyone in some festive carols until the Boys & Girls Club kids and the MV Museum hit the switch at 6:00 sharp! 
You can view the lighting from Lighthouse Beach or many other locations. To watch from the Harbor View's porch, you'll want to make a reservation at Bettini Restaurant. For Reservations, 508-627-3761 or email bettini@harborviewhotel.com
Plum Hill School Elves Faire - Saturday, December 11th, 10:00-2:00 at The Federated Church 
Not to be missed if you have kids in tow... Gingerbread House Decorating, Take Home Holiday Craft Kits, Delicious Soup from Mo's Lunch, Retail table with many children's books and gifts.
Proceeds benefit the Plum Hill School. Please email hello@plumhillschool.com with questions.
Dining Out in Edgartown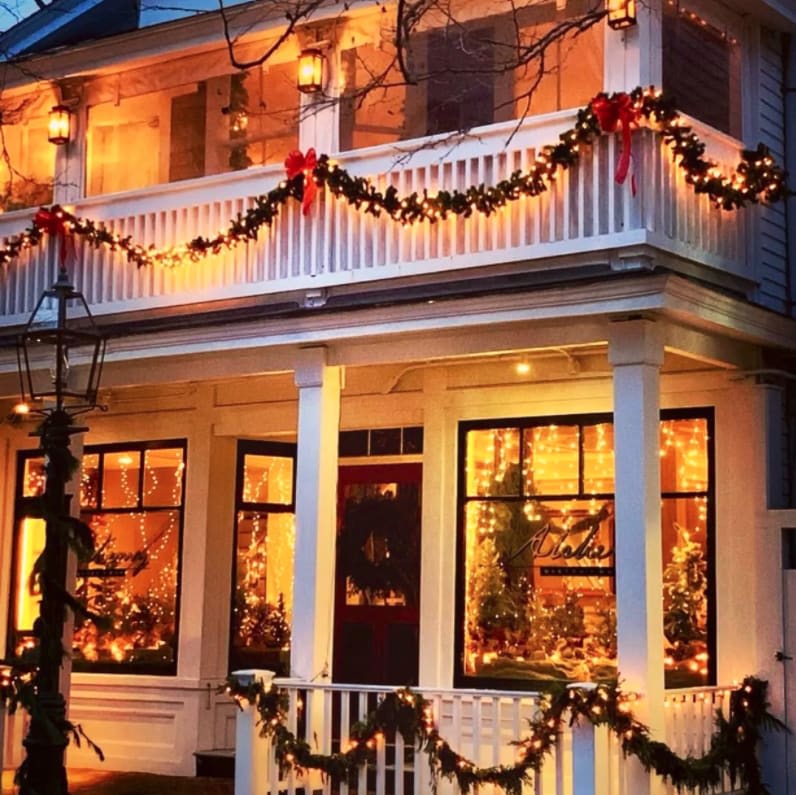 With so much to do during Christmas in Edgartown, it's hard to find time to eat! 
But, you may want to add one or two of these spots to your schedule:
Alchemy - To partake in their amazing post-parade luncheon, you'll want to make reservations
Town Bar & Grill - Great family spot & remember your ugly sweater to join the competition! 
Rockfish - Something for everyone with a great menu & lively bar scene. 
Bettini - At the Harbor View Hotel. Call to make reservations, especially if you'd like to watch the Lighting of the Lighthouse on Friday evening. 
Edgartown Patrolman's Association Suff-A-Bus - Saturday, December 11, 2021, 10:00-4:00
Help the Edgartown Police Department bring joy to island families this season. Bring a gift to their annual Stuff-A-Bus event at the Lower Main Street Parking Lot. 
All toys will be donated to the Red Stocking Fund, which ensures the toys donated go to local families. 
⁂ They cannot accept electronic gifts (tablets, cell phones, video games, etc.).
⁂ Most requested items include: Legos, action figures, baby dolls, sports equipment, and bikes.
⁂ If you cannot make it to Christmas in Edgartown, donations can be dropped off at the Police Department starting December 1st.
⁂ Please call 508-627-4343 with your questions.
Teddies Around Town Scavenger Hunt -  Friday, Dec. 10th - Sunday, Dec. 12th, from 10am-2pm
You may not be able to pose with the teddies this year, but you can still have some socially distanced Teddy Bear fun! 
Teddies Around Town is a self-guided scavenger hunt with a cause. Find your favorite holiday Bears hiding in Edgartown's storefront windows. Pick up your riddles at Point B Realty. 
Suggested Donation is $5/participant and all money raised goes to help the Martha's Vineyard Boys & Girls Club and its after school programs.
Donaroma's Nursery - All weekend & Saturday, 1-4 for Wreath Making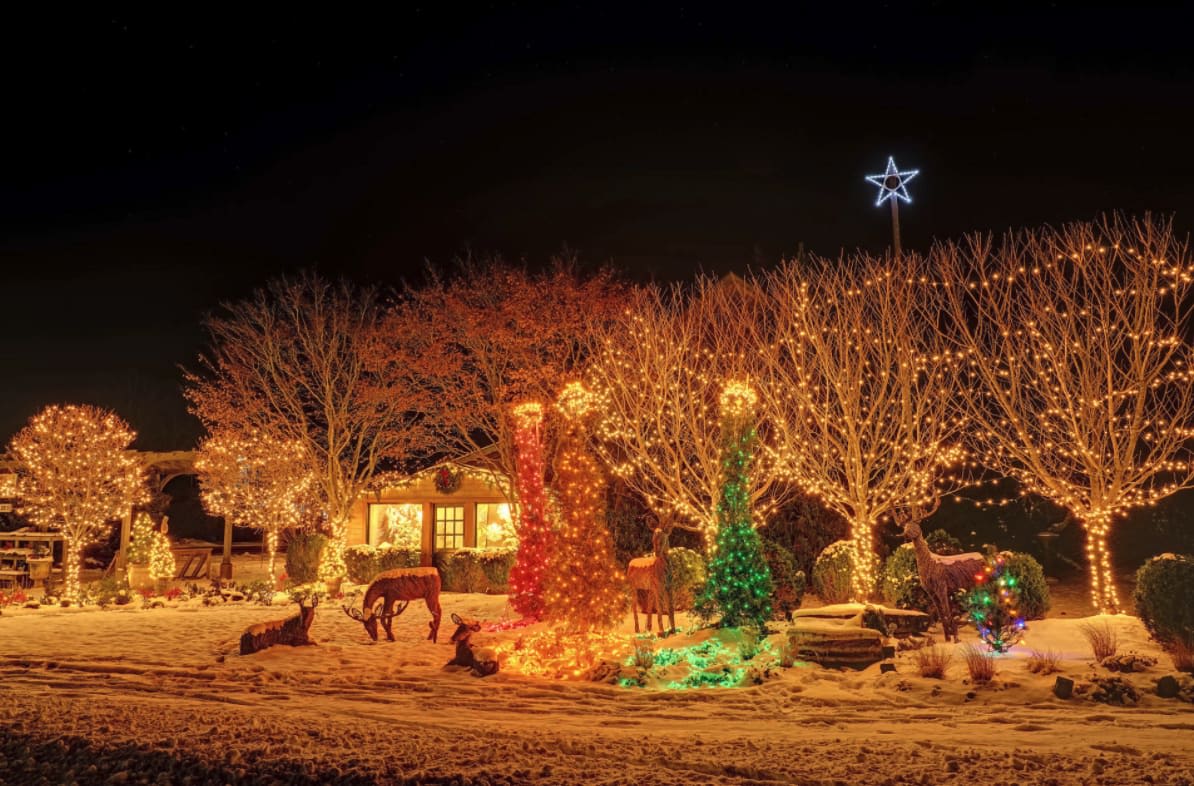 Plan a visit over the weekend to enjoy the lights, shop for fabulous ornaments & other gifts, and learn how to make a beautiful wreath. 
Sign up in advance if you'd like to create your own stunning natural Wreath or Boxwood tree at Donaroma's Garden Store. 
Wreath Making:
Saturday, December 11, 2021, 10:00-4:00
$50.00 per person, mask required - 508-627-8366
Christmas in Edgartown Parade - Saturday, December 11, 2021 11:00-11:45 AM Main Street
Don't miss the holiday magic on Main Street! Floats, animals, music, dancers, kids, fire engines, and of course Santa. The parade will take place on Main Street between Pease's Point Way and Water Street. (Rain or shine) 
Minnesingers Annual Holiday Concert - Saturday, December 11, 2021 4:00-5:30 PM, Old Whaling Church

This will be the 30th year the Minnesingers have performed at The Old Whaling Church! The concert benefits the Martha's Vineyard Regional High School choral group, Minnesingers and Vineyard Preservation Trust.  Adults $20 seniors and Student $15  Children 12 and under free. Visit by Santa at this concert. Please call 508–627–4440 with questions and visit https://vineyardtrust.org/events/ to reserve your tickets.
Online Shopping
Can't make it to the Island for this awesome weekend? No problem, you can still celebrate Christmas in Edgartown by doing some holiday shopping online at these amazing stores: https://www.christmasinedgartown.com/shop-edg. For more information on ALL the happenings, head to https://www.christmasinedgartown.com.