Welcome to Oak Bluffs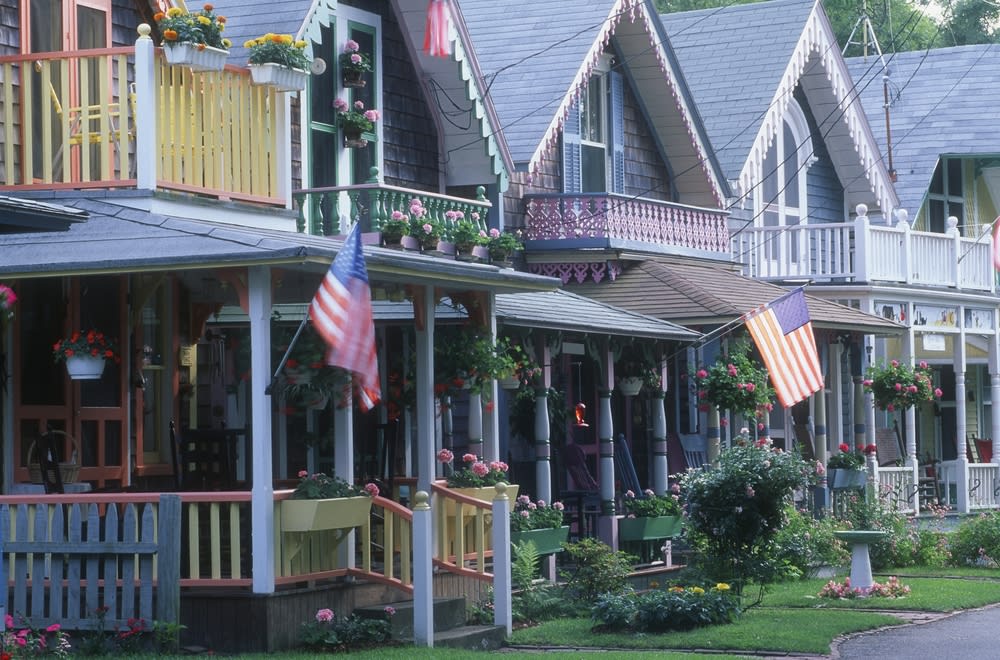 At The O'Hanlon Group, we are the top experts when it comes to finding homes for sale in Oak Bluffs or other parts of Martha's Vineyard and Dukes County. We love helping our clients find the perfect home and our goal is to make your home search easy and fun! If you're thinking about buying or selling in Martha's Vineyard, please reach out to us! Take a look below at the homes for sale in Oak Bluffs!

If you're looking for that perfect summer getaway, or maybe a peaceful place to settle down year-round, Oak Bluffs is a quintessential resort community. Located on Martha's Vineyard, Oak Bluffs is known for its popular marina and Victorian-era architecture. We can't wait to show you some of the homes available in Oak Bluffs!

The O'Hanlon Group is the leading real estate group on Martha's Vineyard. We feel it's important for clients to work with a team of realtors who not only know the area but live there too! Jen O'Hanlon is a native of Massachusetts and has been practicing real estate for over 20 years. As a resident of nearby Edgartown, Jen uses her local expertise to make it easy for buyers to find the right house in the right location that meets their needs. In addition to Oak Bluffs and Edgartown, other areas we serve include Vineyard Haven, West Tisbury, Chilmark, and Aquinnah.

When you live in Oak Bluffs, you'll enjoy days playing on the beach, relaxing at the local restaurants, and taking in the rich history of the town. Please take a look at the houses for sale in Oak Bluffs below, and reach out to us to see a property in person!
Why We Love Oak Bluffs
Dreaming of the perfect beach town to call home? Oak Bluffs is all that and more. On the North Shore of Martha's Vineyard, colorful Oak Bluffs is home to the largest marina on the island and is well known for its beautiful Victorian homes and "Ginger Bread" cottages. One of the historic landmarks in Oak Bluffs is The Flying Horses. Constructed in 1876, The Flying Horses is the nation's oldest platform carousel located near the marina in the heart of town. Every summer, Oak Bluffs celebrates with Grand Illumination night, where all the cottages in the Campground display paper lanterns and light them at the same time. Of course, summer wouldn't be complete without fireworks and Oak Bluffs does that in style every August.

During the summer months, Oak Bluffs is bustling with tourists and locals alike enjoying the beaches, shopping, and restaurants. Circuit Avenue is always lively with people visiting boutiques and ice cream parlors. A good place to start (or end) your day is at Back Door Donuts. This tiny bakery with a cult following is famous for selling donuts out the back door late at night.

Of course, the beaches at Oak Bluffs are the main attraction. Inkwell Beach is a popular spot to catch some rays close to town. If you want a long stroll on the beach, then head to Joseph A. Sylvia State Beach just east of town and enjoy two miles of shoreline. This beach is popular because of its shallow waters and small waves. It's also a good place for shellfishing. Are you ready to enjoy the island life in Oak Bluffs?
Learn about other neighborhoods:
Search for a new home with Compass Real Estate Martha's Vineyard.